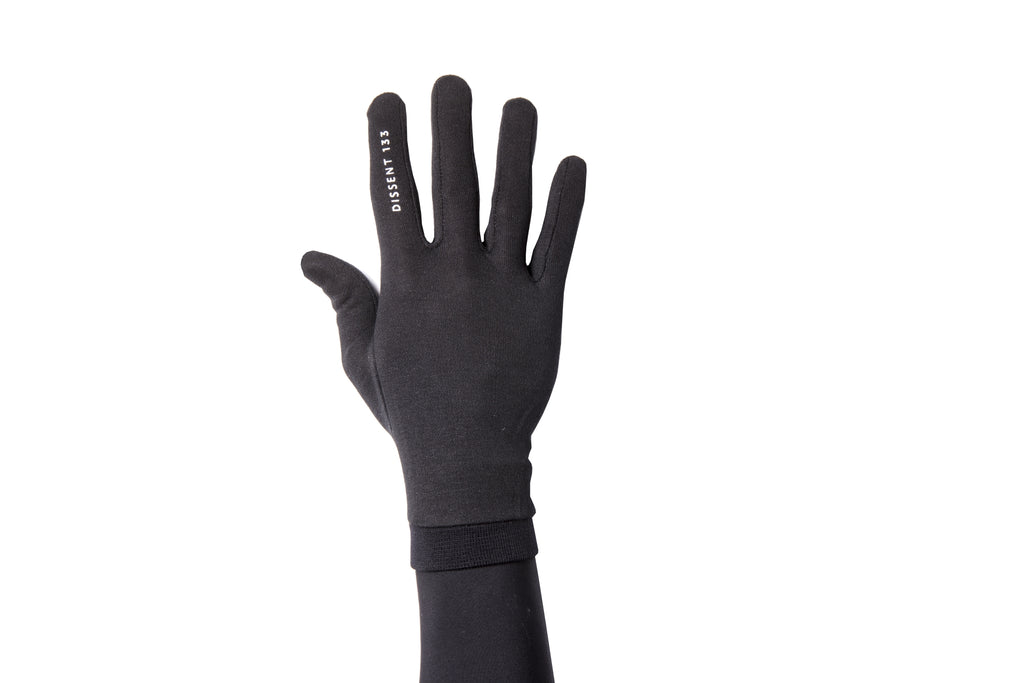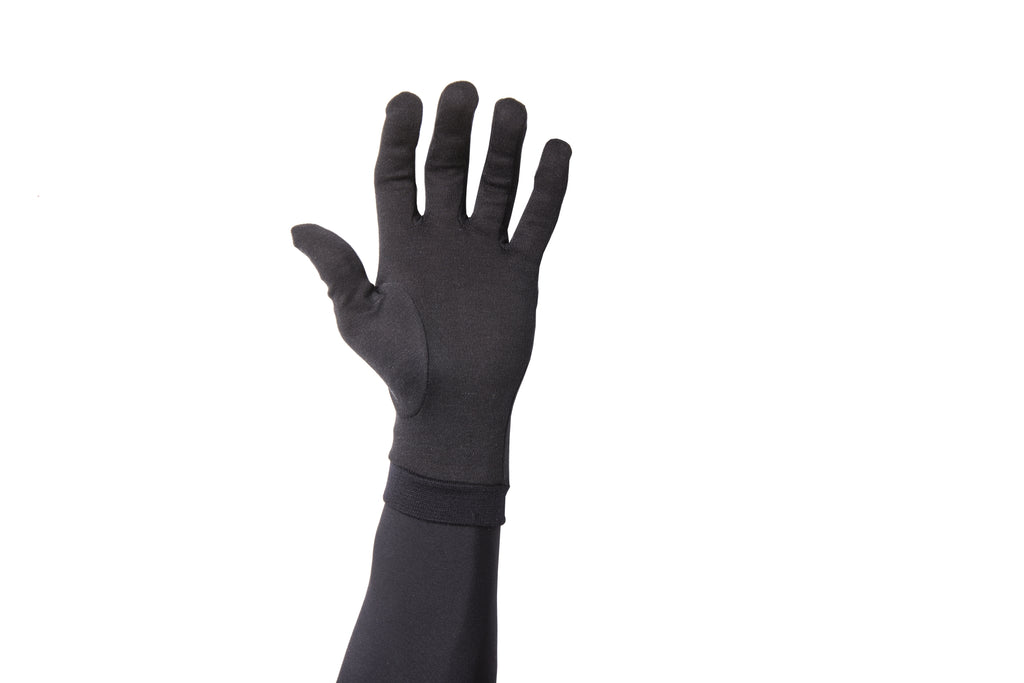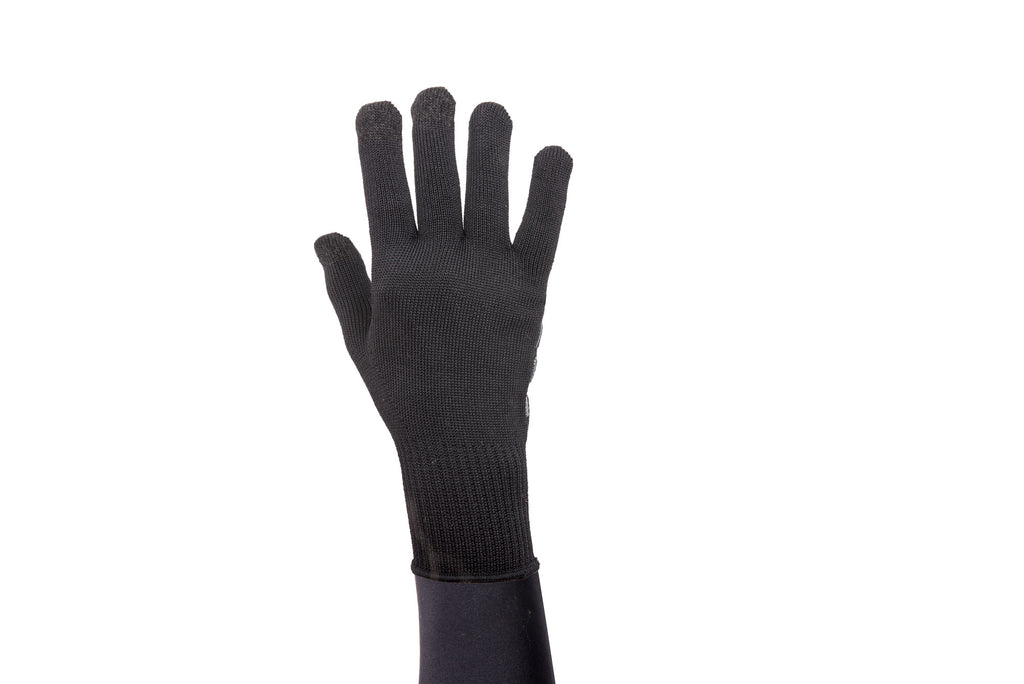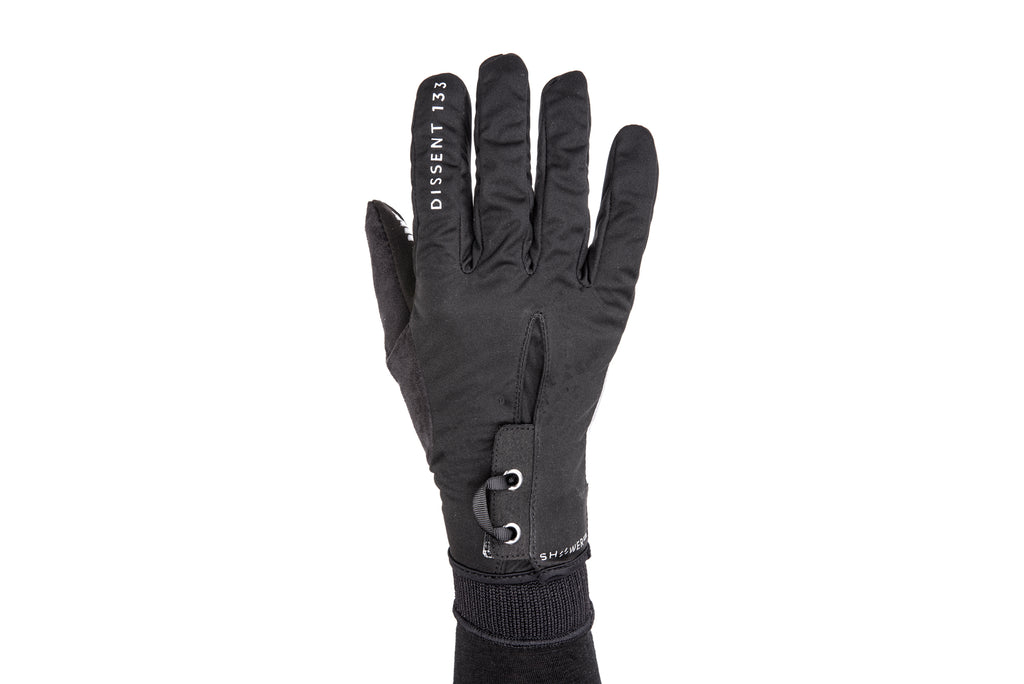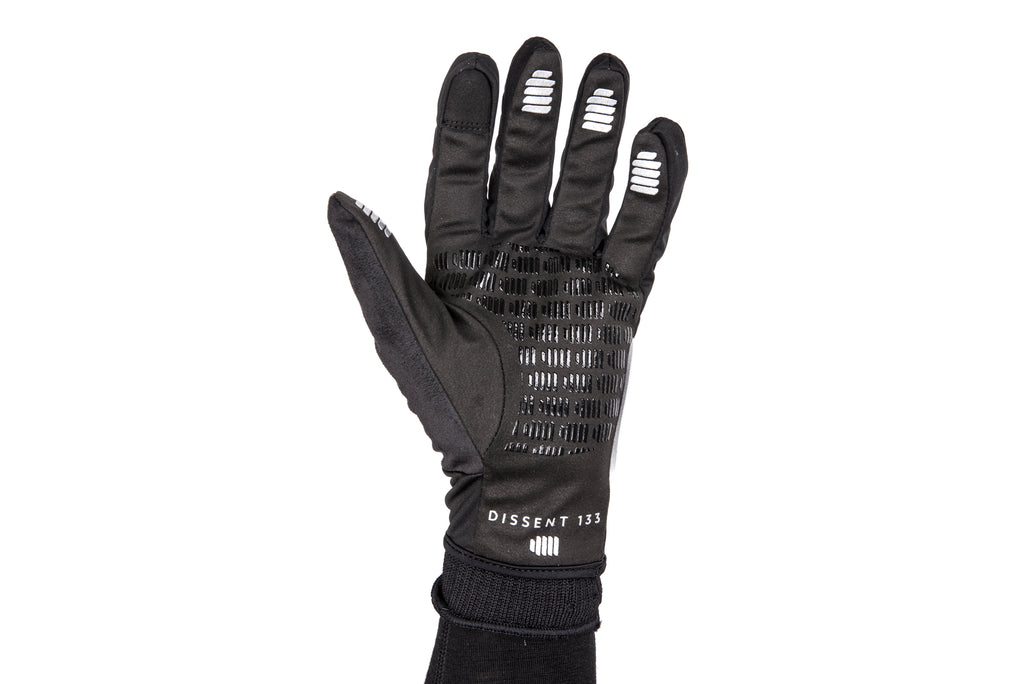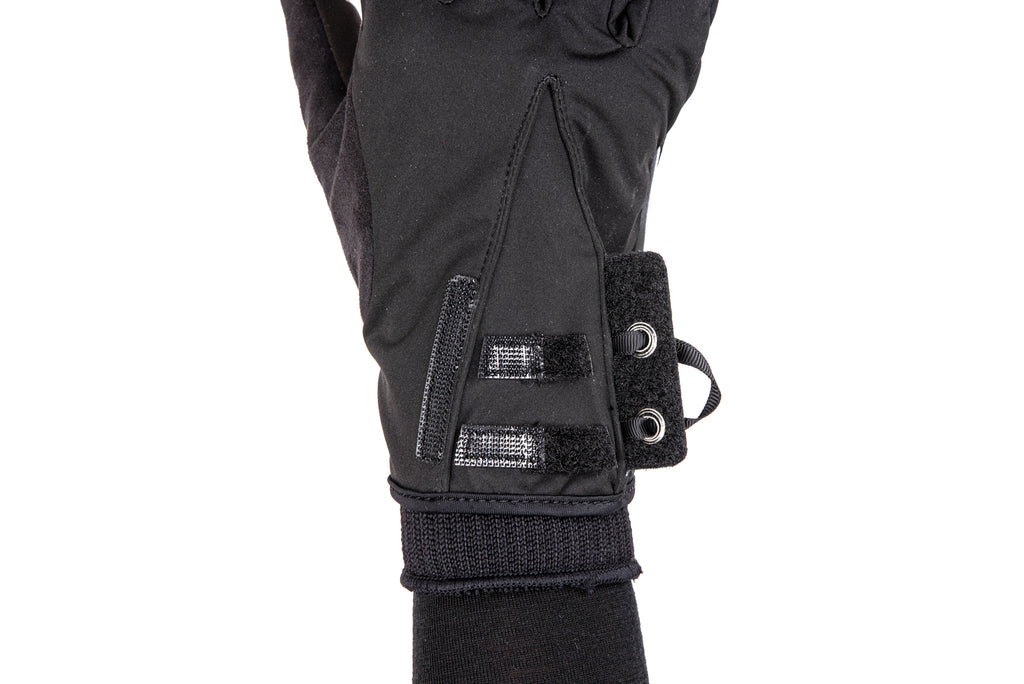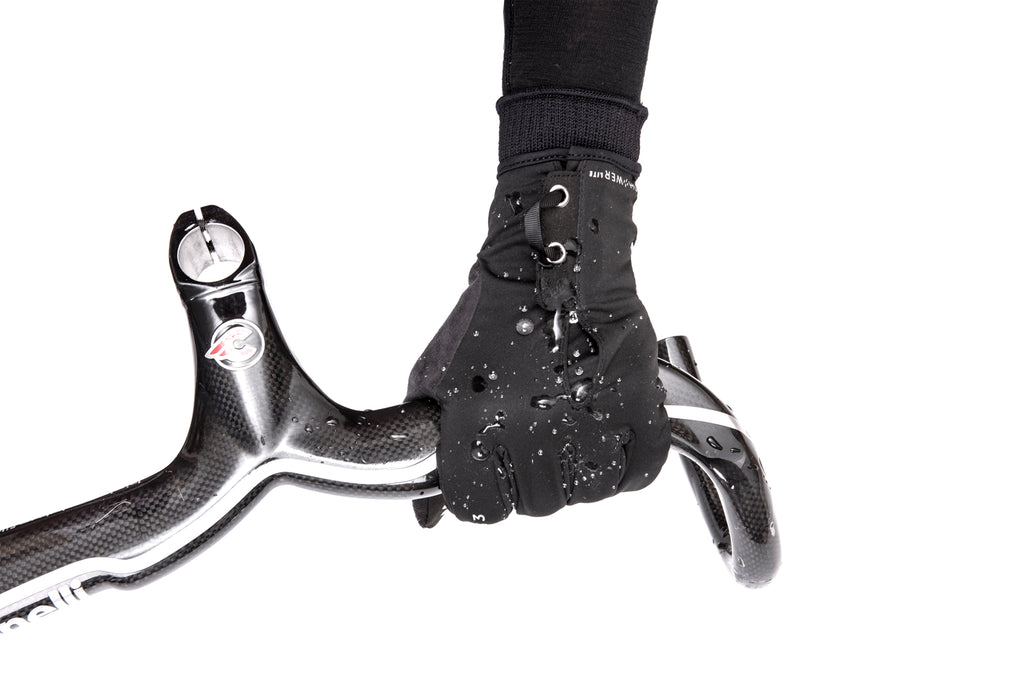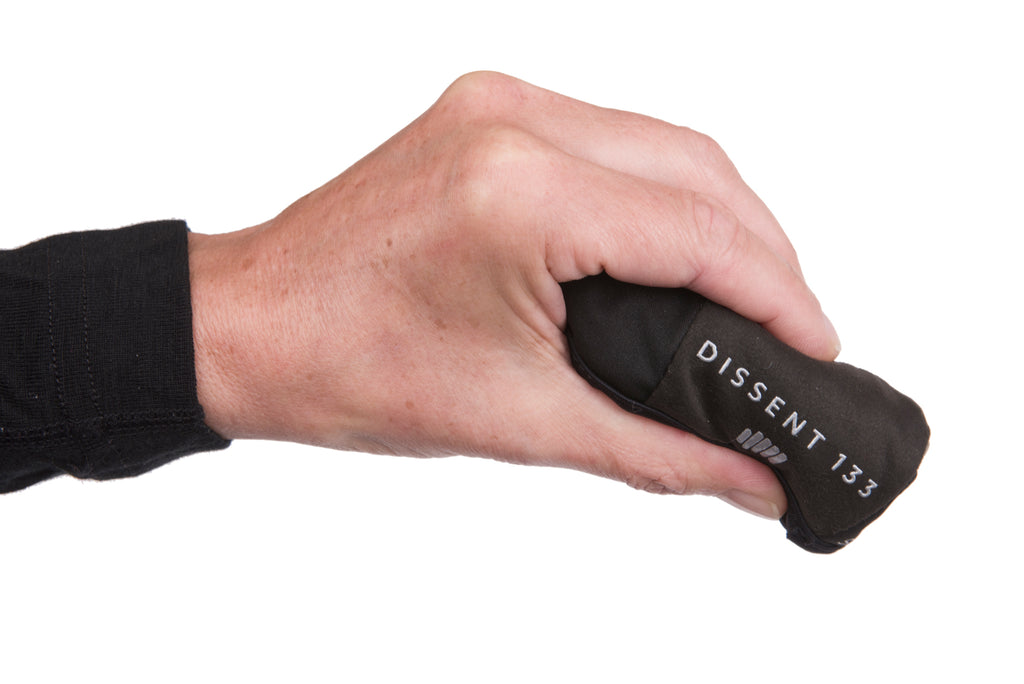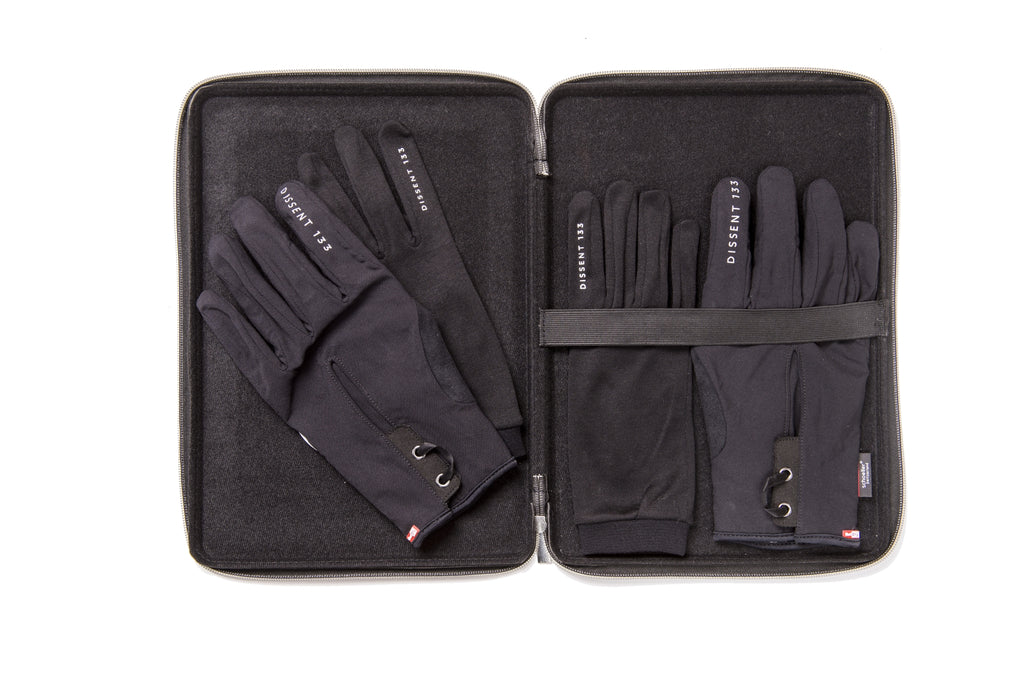 £ 69 GBP
£ 0 GBP
Windproof Cycling Glove Pack
Layered Cycling Glove System
Express Shipping
Order by 2pm for Next Day delivery** (if shown in-stock)
60 day ride & return period
**UK if shown in-stock, International orders 2-7 days.
The 'Windproof Pack' of the Dissent 133 Layered Glove System includes the ShowerLite outer layer, ideal for everything from those chilly Winter mornings to Spring road races.
The Dissent 133 Layered Glove System was born from days on end spent riding in variable conditions, with numb fingers and wet hands, causing difficulty shifting gears or braking hard. When the weather is foul outside, the hardiest of cyclists reach for multiple layers to keep dry and warm. Dissent 133 applies this logic to a three-part Layered Glove System, designed to protect no matter the conditions outside. Utilising a unique layering system that mimics the way a rider would layer their upper body, to maximise adaptability throughout changeable conditions.
Warm, dry, thin and flexible | The Dissent 133 Layered Glove System puts the waterproof/windproof membrane outside all the thermal layers, keeping them dry and maintaining their thermal insulating properties.
Incredible adaptability, 11 combinations! | The Dissent 133 Layered Glove System is ideal for changeable mid-ride conditions, and each layer is easily packable. No need to own expensive thick deep winter gloves suitable for just a few rides a year.
Easy drying and washing | The individual gloves used within the Dissent 133 Layered Glove System separate without difficulty, to dry quickly and wash easily.
Less frustration |

Like us, you may well have experienced the liners of winter gloves pulling out at the fingers countless times – and the struggle to push them back in!

The Dissent 133 Layered Glove System completely removes this problem as the OutDry®Lite membrane is bonded directly to the Schoeller outer fabric.
Use the above diagram to help form an understanding of the temperature ranges through which the Dissent 133 Layered Glove System can be used. Obviously, some riders run hot and some cold, so you will no doubt find your own perfect solution to each of the four seasons as you ride through them all.
NB: the waterproof and windproof layers are interchangeable in the graphic above, but obviously for the wettest weather the OutDry®Lite waterproof glove is preferable, whereas the ShowerLite windproof glove works well in light rain and windy conditions, offering CX/Spring race levels of dexterity and feel. The Dissent 133 OutDry®Lite and Showerlite outer gloves also pack neatly into your jersey pockets which also makes them ideal for use over short finger cycling mitts when the heavens open during those mountain descents.
SHOWERLITE GLOVES
Our lightest and smallest packing outer layer. Combined with our thermal layers it is perfect for those cold days when wind protection is a must.
Key Features
Tech Specs
Our most flexible outer shell glove.
Designed to fit over other gloves and provide wind protection and shower resistance.
Surface material is a highly flexible knitted interlock fabric
Under this is a windproof and water-resistant barrier membrane
Incredible dexterity for shifting/braking/control
Extremely Lightweight and easily packable into your jersey pocket
High breath-ability rating of 5,000g/m2/day WVP (Water Vapour Permeability)
Durable Water Resistant treatment sheds water quickly.
Details
The Dissent 133 ShowerLite glove is an alternative outer layer to the OutDry®Lite glove, and offers an even lighter & more dexterous option for when expecting only lighter rain and/or wind, and it highly compact when stowed in you jersey pocket.
The surface material is a extremely flexible knitted interlock fabric, which is bonded to a breathable barrier, a water-resistant membrane. This membrane has a very high waterproof rating of 10,000mm. The result is a lightweight and flexible, yet highly durable, fabric. The use of interlocked knitting on the outermost material of this layer offers immense durability for it's thickness, and yet offers 5,000g/m2/day breathability.
Even when used in conjunction with both inner layers, the ShowerLite glove offers incredible dexterity for shifting/braking/control. Further, they fold up incredibly small, and so can easily be stowed in a jersey pocket for when the shower stops and the roads start to dry up.
The Durable Water Resistant treatment sheds water quickly during showers and protects the surface fabric.
CORDURA TOUCHFIT GLOVES
The choice of many in the pro peloton. Its seamless design is ideal for our Layered Glove System, due to the consequent low bulk and great dexterity.
Key Features
Knitted construction means it is an ideal thermal layer that holds warmth incredibly when protected but a wind/waterproof outer layer.
Touch screen friendly middle finger, index finger and thumb
Versatile all season gloves – the choice of many top professionals
Silicone palm and finger grips
Dissent 133 logo detailing
Seamless design makes the glove a perfect liner as part of the Dissent 133 Layered Glove System
Details
The Cordura TouchFit is the mid-season cycling glove of choice for many World Tour Pros. Featuring a knitted (rather than stitched) seamless construction, this well-established mid-level glove will pair perfectly with your other layers to ensure unparalleled dexterity and movement. The glove features Cordura® yarn plated to the outside of the glove, creating an abrasion-resistant exterior. It will block enough air to keep you warm, while still allowing hands to breathe during riding.
Another great feature of Cordura® gloves is that they are thin enough to allow for plenty of dexterity while reaching into jersey pockets, unwrapping and eating food, and operating electronic gadgets, such as your touch-screen smart phone, on the move.
This layer also features silicone printed grip pads and an e:touch screen tip on the index finger, and will provide moderate insulation when used alone, or extra warmth with the base layer on cooler days. Maximum insulation is achieved when used in the full 3/3 combination.
SILK LINER GLOVES
This is where it all starts. Your 100% Silk base layer is lightweight but incredibly strong, whilst possessing high-wicking properties to ensure your hands feel 'just right', regardless of the weather around you.
Key Features
Lightweight full-fingered glove
100% silk
High-wicking and hydrophilic
Ideal for wearing under the thermal mid-layer on cooler days, or as part of the full Dissent 133 Layered Glove System for maximum insulation
Slim and light high-gauge material, offering high levels of dexterity and comfort
Details
The Dissent 133 Silk Liner glove acts as the base thermal and wicking layer in the Dissent 133 Layered Glove System. Combined with the other layers for maximum warmth/protection it remains dry under the flexible outer shell glove meaning heat retention is excellent. This allows us to use lightweight layers thus the Dissent 133 Layered Glove System delivers class leading dexterity and warmth even down to 0°C.
The silk base layer will provide either moderate insulation when combined with just the outer shell, or maximum insulation when used in the full 3/3 combination.
| | |
| --- | --- |
| | "The Dissent 133 glove layering system provides a versatile solution to allow you to find the right mix of warmth, wind resistance and waterproofing for off-season riding. Glove care is much easier than with single piece winter gloves and it's easy to shed a layer or add one if conditions change during a ride." |
| | "All in all, the layering concept has made the Dissent 133 my go-to glove since around mid autumn when temps first dipped near freezing – they are the best cold weather cycling glove solution I've found to date." |
| | "Serious gloves that do what they promise well." |
| | "Each layer is great and the system ends up being excellent value." |
| | "For anyone who rides through the winter and encounters a range of temperatures and a bit of rain, it makes a lot of sense, and Dissent 133 has done a good job of getting each layer pretty well spot on." |
Size

Hand Length

(Base of hand to tip of middle finger)

Hand Width

(Circumference around palm)

XS
15.5 - 17 cm
16 - 19.5 cm

S

17.5 - 19 cm

17.5 - 20.5 cm

M

19.5 - 21 cm

18.5 - 21.5 cm

L

21.5 - 23 cm

19.5 - 22.5 cm

XL

23.5 - 25.5 cm

21 - 24 cm

XXL
25 - 27.5 cm
22 - 25.5 cm