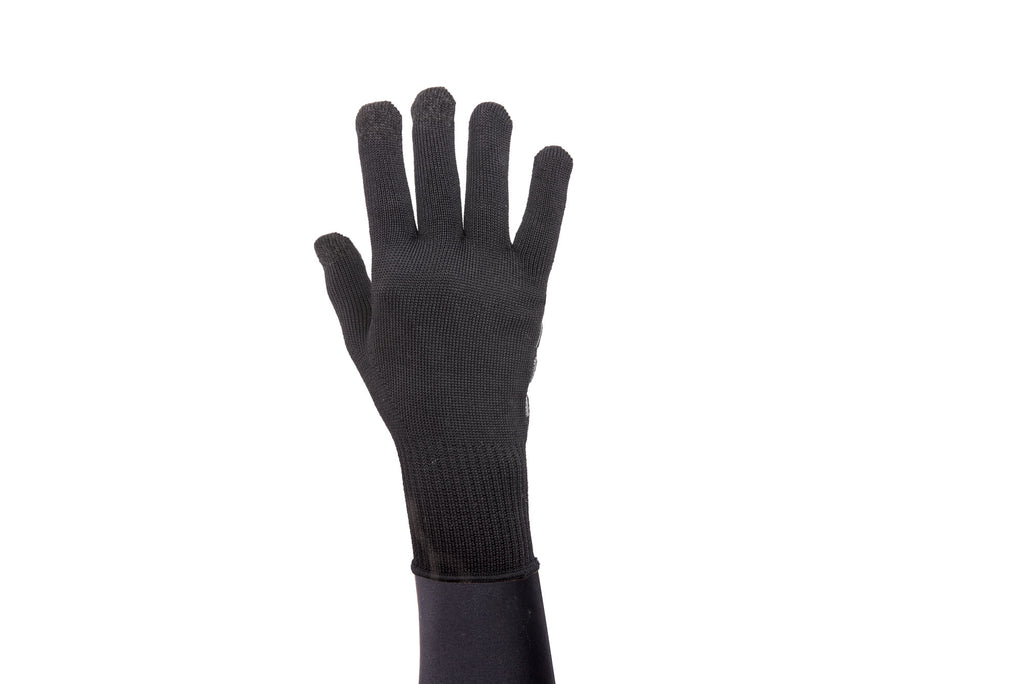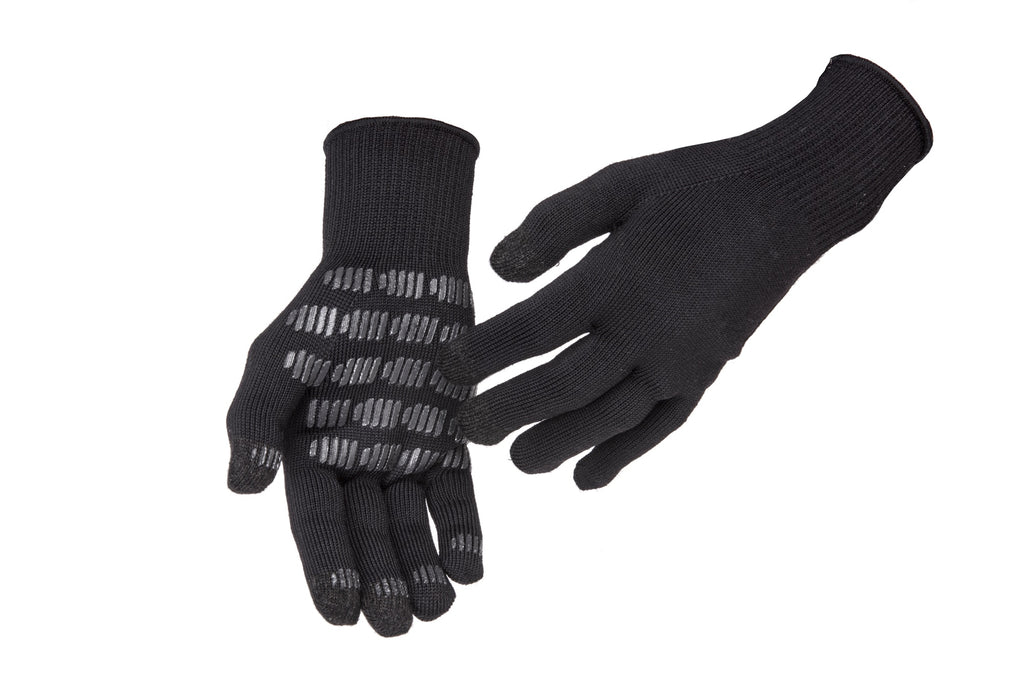 £ 20 GBP
£ 0 GBP
Cordura TouchFit Thermal Gloves
Thermal Mid Layer
Order by 2pm for Next Day delivery** (if shown in-stock)
60 day ride & return period
**UK if shown in-stock, International orders 2-7 days.
The choice of many in the pro peloton and it's seamless design is ideal for a layered system as it provides low bulk and maintains excellent dexterity.

Key Features
Knitted construction means it is an ideal thermal layer that holds warmth incredibly when protected but a wind/waterproof outer layer.
Touch screen friendly middle finger, index finger and thumb
Versatile all season gloves – the choice of many top professionals
Silicone palm and finger grips
Dissent 133 logo detailing
Seamless design makes the glove a perfect liner as part of the Dissent 133 Layered Glove System
The Cordura TouchFit acts as the warmest thermal layer in the Dissent 133 Layered Glove System. Combined with the other layers for maximum warmth/protection it remains dry under the flexible outer shell glove meaning heat retention is excellent. This allows us to use lightweight layers thus the Dissent 133 Layered Glove System delivers class leading dexterity and warmth even down to 0°C.
The Cordura TouchFit is the mid-season cycling glove of choice for many World Tour Pros. Featuring a knitted (rather than stitched) seamless construction, this well-established mid-level glove will pair perfectly with your other layers to ensure unparalleled dexterity and movement. The glove features Cordura® yarn plated to the outside of the glove, creating an abrasion-resistant exterior. It will block enough air to keep you warm, while still allowing hands to breathe during riding.
Another great feature of Cordura® gloves is that they are thin enough to allow for plenty of dexterity while reaching into jersey pockets, unwrapping and eating food, and operating electronic gadgets, such as your touch-screen smart phone, on the move.
This layer also features silicone printed grip pads and an e:touch screen tip on the index finger, and will provide moderate insulation when used alone, or extra warmth with the base layer on cooler days. Maximum insulation is achieved when used in the full 3/3 combination.
Size

Hand Length

(Base of hand to tip of middle finger)

Hand Width

(Circumference around palm)

XS
15.5 - 17 cm
16 - 19.5 cm

S

17.5 - 19 cm

17.5 - 20.5 cm

M

19.5 - 21 cm

18.5 - 21.5 cm

L

21.5 - 23 cm

19.5 - 22.5 cm

XL

23.5 - 25.5 cm

21 - 24 cm

XXL
25 - 27.5 cm
22 - 25.5 cm